august 4, 2011
Transit upgrades coming to Minnesota/State Avenue corridor

Open house on august 10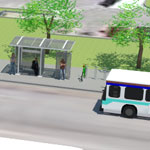 Commuters who ride the bus on Minnesota/State Avenue in Kansas City, Kan., will benefit from more than $10 million in transit improvements coming to this major east-west route in Wyandotte County over the next two years. State Avenue links jobs, neighborhoods and activity centers from Kansas City's urban core to newer development in the Village West area.
Find out more about initial designs for the transit improvements at an open house on Aug. 10 from 3–5:30 p.m. in the UG Neighborhood Resource Center (4601 State Ave., Suite 84, Kansas City, Kan.). Open house details
The federal government's TIGER (Transportation Investment Generating Economic Recovery) program will fund new transit centers at 7th and Minnesota Avenue, and 47th and State Avenue at the former Indian Springs mall site. Both will get improved passenger waiting areas and real-time travel information. The TIGER grant also will pay for bus shelters and benches, trashcans, signs, sidewalk improvements, accessible ramps, landscaping and some lighting along the corridor.

---
TIGER projects start to revive local transportation infrastructure
video explains how it all started
A healthy community has a transportation system to support it. But time and economic challenges take their toll. Watch the first of a series of videos that shows how a $50 million federal TIGER grant will enhance rider amenities along transit corridors, and rehabilitate roadways and sidewalks — making the Kansas City region more accessible and livable.
---
Partnership submits joint application for federal transit-planning funds
includes U.s. hwy 71/grandview corridor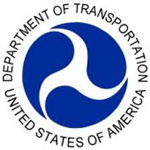 At the end of July, the Mid-America Regional Council submitted a joint application for $1.2 million in federal transit-planning funds on behalf of a partnership with Jackson County, Mo., Kansas City, Mo., and the Kansas City Area Transportation Authority. If successful, the grant will allow the partners to add a second phase of work to several transit studies now underway. The funding would help complete additional assessment for the Downtown Corridor Alternatives Analysis, and expand the Jackson County Commuter Corridors Alternatives Analysis to include U.S. Highway 71/Grandview from the Truman Sports Complex to Belton, Mo. Both studies are evaluating vehicle modes, possible routes and financing options that could expand transit service on key, highly traveled corridors.
In brief
SAVE THE DATE: Streetcar event and downtown transit study open house on Aug. 23
Wondering what a modern electric streetcar is really like? Stay tuned for details about a special transit event at Union Station on Aug. 23, sponsored by the Regional Transit Alliance.
The Downtown Corridor Alternatives Analysis study team is also planning an open house at the same location on Aug. 23 to share information about a shortlist of north-south transit routes in downtown Kansas City, Mo., that it plans to evaluate in more detail.
---
New buses coming to KCK in November
Unified Government Transit has ordered seven new 20-passenger buses for its fleet, which should be delivered in November. The buses have bike racks, and are wheelchair accessible and ADA compliant. They were funded by a federal earmark and a local match through Kansas Department of Transportation toll revenue credits.
calendar
August 9
Johnson County Transportation Council, 7 a.m., Murray L. Nolte Transit Center, 1701 West 56 Highway, Olathe, Kan.
August 10
State Avenue Corridor TIGER Open House, 3–5:30 p.m., Unified Government Neighborhood Resource Center, 4601 State Ave., Suite 84, Kansas City, Kan.
August 18
Imagine KC Episode 6: Centers and Corridors, 7:30 p.m., KCPT

September 7
Mid-America Regional Council Transit Committee, 9:30 a.m., MARC office
September 14
Mid-America Regional Council Special Transportation-Job Access Partnership, 9 a.m., MARC office